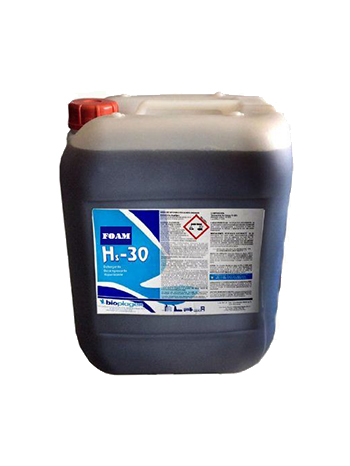 Composition :
Each liter contains :
Sodium hydroxide ……………….. 250 g
Alkyl polyglucoside ………….…… 100 g
Sodium lauryl sulfate …………… 50 g
Water a.d. ……………………………. 100 %
Indication :
As an disinfectant for farm and animal health equipment
Dosage and Usage :
After diluted in water, apply Foam HS-30 by using sprayer or pressure washer to obtain foam, so it can cover all over the surface. Let the foam sit for 10-15 minutes before wash by water.
Recommendation dose : 1 L Foam HS-30 dissolve in 20-30 liters of water for 100 – 150 m2
Registration Number :
KEMENTAN RI No. D. 21016745 PTC
Product Enquiry Form
Thank you for your interest in PT. Agro Makmur Sentosa. Please complete the form below and one of our sales representative will contact you with further details about this product.
You can also talk to us directly on +6221 555 67 81 during business hours.
Thank you for your message
Sorry, your message cannot be processed