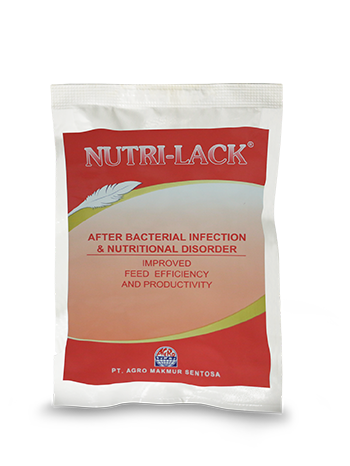 Composition :
Vitamin A 5.000.000 IU, Vitamin D3 1.000.000 IU, Vitamin E 5.000 mg, Vitamin K 6.000 mg, Vitamin B1 15.000 mg, Vitamin B2 5.000 mg, Vitamin B6 6.000 mg, Vitamin B12 15.000 mcg, Vitamin C 30.000 mg, Pantothenic acid 10.000 mg, Folic acid 500.000 mcg, Niacin 40.000 mg, Lysine 30.000 mg, Methionine 10.000 mg, Arginine 8.000 mg, Glycine 10.000 mg, Leusine 8.500 mg, Isoleusine 5.000 mg, Histidine 2.500 mg, Tryptophan 1.000 mg, Inert ingredient 1.000.000 mg
Indication :
Increase the rate of metabolism
Improve the nutritional imbalance
Improve feed efficiency
Accelerate recovery
Improve productivity
Keep production stability
Dosage and Usage :
Dissolve 1 g in to 2 L of drinking water during 5-7 days in a row or 100 g for 1250-2500 kg of body weight during 6-7 days. 1 g/ 1 L of drinking water for sever deficiency case.
Registration Number :
KEMENTAN RI No. D 1403639 PTS.2
Product Enquiry Form
Thank you for your interest in PT. Agro Makmur Sentosa. Please complete the form below and one of our sales representative will contact you with further details about this product.
You can also talk to us directly on +6221 555 67 81 during business hours.
Thank you for your message
Sorry, your message cannot be processed